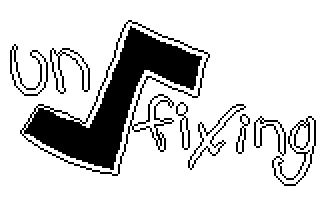 un/fixing demo
It's been a while since I've posted here.

The other day, I decided to try and get the un/fixing demo running on my shiny new Steam Deck. A little bit of fiddling and a couple hours later, I had played through the whole thing. It runs a little slower than I'm used to, but it still worked fairly well!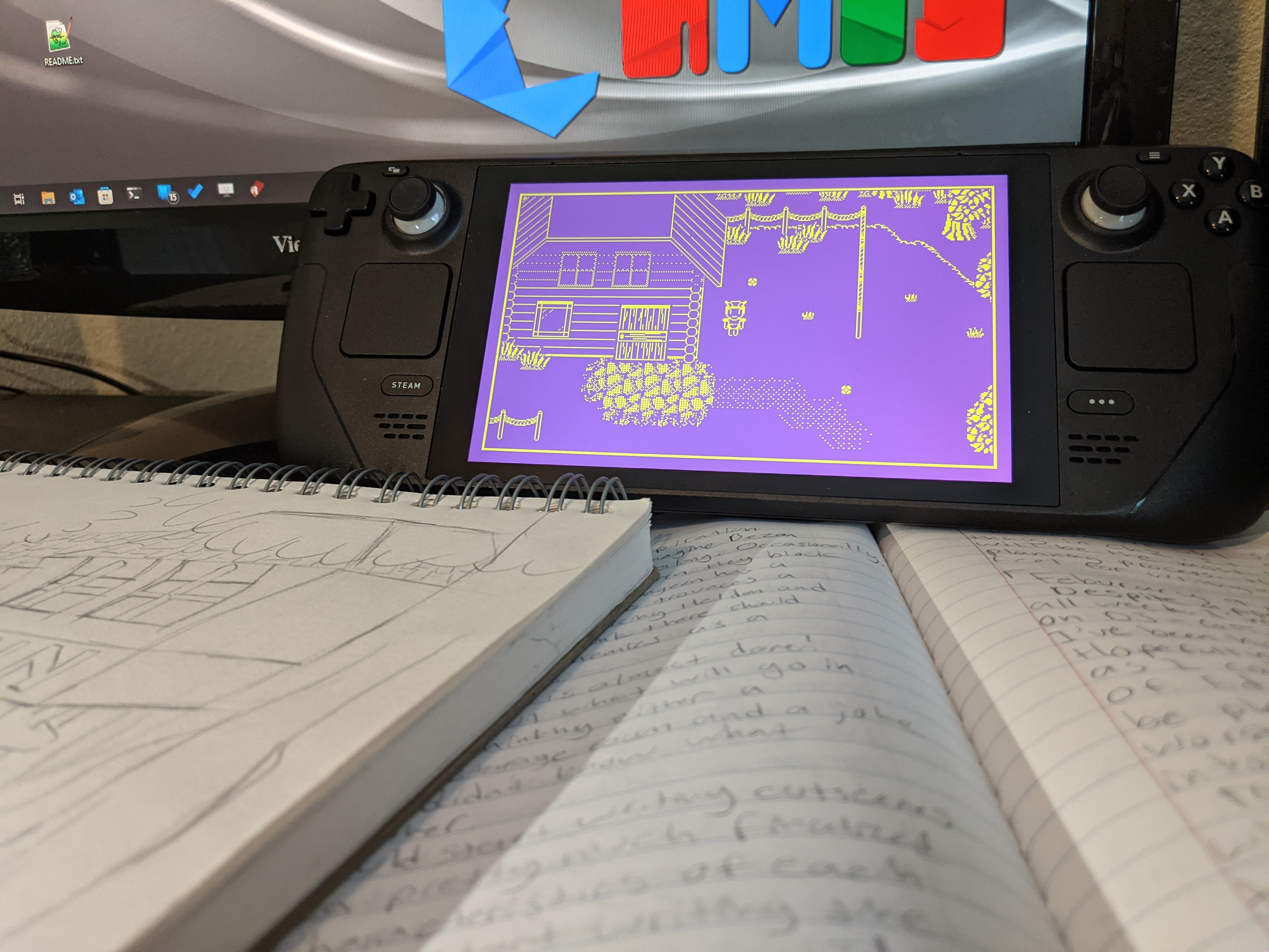 If you'd like to get the un/fixing Demo working on your Steam Deck, you can download the windows version from this page, add it to Steam, and set it to run with Proton in the preferences.
If you're smarter than me at Linux, you can probably figure out how to get it running natively by downloading the un/fixing Demo.love file and the Linux Love2D binary and somehow adding it to steam such that it will directly boot the demo. It'd probably even run better! I dunno, I'm scared of Linux.
I realized while replaying the demo that, despite working on this game every day, it has been a long time since I have actually sat down and played it from start to finish. It's been so long, in fact, that it barely even felt like I was playing my own game. It's only been half a year since I finished the demo, but I suppose that with all of this *gestures wildly at the outside world* happening, time might be a little weird for all of us.

Either way, it was nice to look at the game with a fresh set of eyes. With that in mind, I think the first chapter turned out really well! I'm always worried that the game is bad or unplayably buggy or whatever, so it was nice to have that little bit of reassurance.
Not to say that I didn't run into any issues.
So, today I dug out the old demo version of the game, and fixed some of the issues I encountered during my playthrough. It isn't a huge change log, but any fixes are good fixes, I think.
un/fixing Demo Version R3
Minor text fixes
Fixed a bug that prevented a secret from appearing. It wasn't supposed to be *that* secret!
Fixed a couple of NPC animations
Fixed a quest character not leaving after his quest is completed. you can no longer get infinite pants from him
As I said before, I've been hard at work on the rest of the game. I've been focusing my efforts on the next chapter of the game for the past few months, and it's coming along quite nicely, I think. Expect a blog post in the future with more details!
Thanks for reading!
- C

6/20/22 Update: Hotfix R3.5 Released

A few minor changes after I found a few more issues.
Reverted the change to the secret the last update. it actually worked fine the first time. I just forgot where it was. Oops.
Text fixes
Fixed some broken sounds
Redesigned the window in the inventory that shows stat changes when equipping new armor
Hopefully this will be the final demo version so I can actually get to work on the rest of the game.
For real this time,
- C


Files
un/fixing Demo (Windows)
89 MB
Jun 20, 2022
un/fixing Demo.love (Mac/Linux)
85 MB
Jun 20, 2022